Ti Leaf Traditional Quilt Kit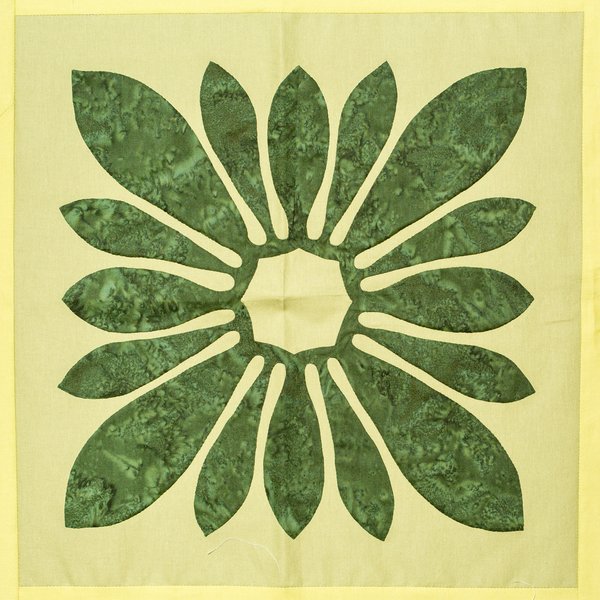 Ti Leaf Traditional Quilt Kit
Ti (not tea) plants are found at the edges of rain forests and in wet moist areas of Hawaii. The ti plant was considered sacred to the Hawaiian gods and used by priests in ancient ceremonial rituals to ward off evil and call in good spirits. The ti leaf also served a medicinal purpose in ancient times as well as functional use for plates, woven nets, sandals, leis and hula skirts. This kit includes all the fabrics you need to complete an 18" x 18" pillow cover or wall hanging. Kit includes:
Pre-cut centerpiece design & binding (dark green batik)
Solid Kona cotton fabric for background & backing (pale green)
Muslin fabric & batting
Pattern & instructions
If you are on the island of Maui, we offer Traditional Hawaiian Quilting class that will get you started on a kit and teach you the technique used to create these beautiful quilts. Seats are limited- please call us at (808) 874-8050.