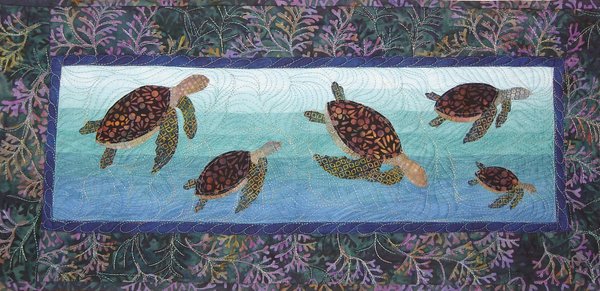 Riding the Wave Pattern
The oceans of Hawaii are filled with sea turtles, gracefully swimming through the water and bobbing their heads above the waves. Did you encounter any turtles while you were in Hawaii? This small easy to assemble wall quilt will have you swimming. Finished size is 27.5" x 13.5" .
Quilt kit available with ALL the fabrics you need to complete this wall quilt, including backing & binding!