Pineapple Traditional Quilt Kit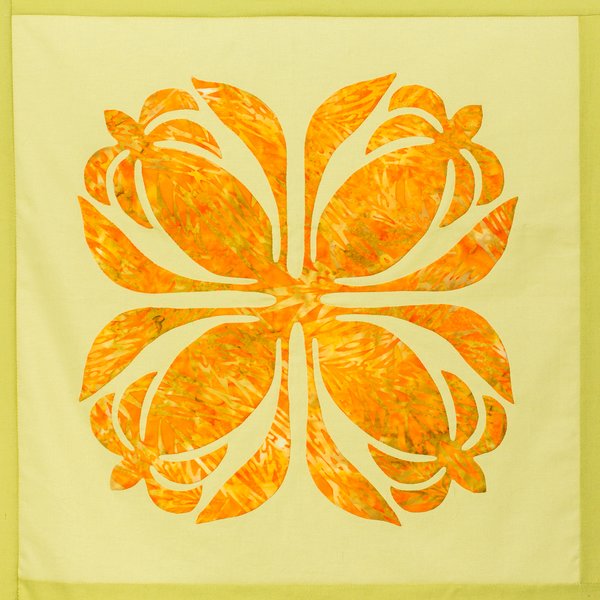 Pineapple Traditional Quilt Kit
The pineapple has long been a symbol of hospitality in Hawaii and are often enjoyed as a delicious treat all year long. This kit includes all the fabrics you need to complete an 18" x 18" pillow cover or wall hanging. Kit includes:
Pre-cut centerpiece design & binding (orange batik)
Solid Kona cotton fabric for background & backing (pale green)
Muslin fabric & batting
Pattern & instructions
If you are on the island of Maui, we offer Traditional Hawaiian Quilting class that will get you started on a kit and teach you the technique used to create these beautiful quilts. Seats are limited- please call us at (808) 874-8050.