Orchid Traditional Quilt Kit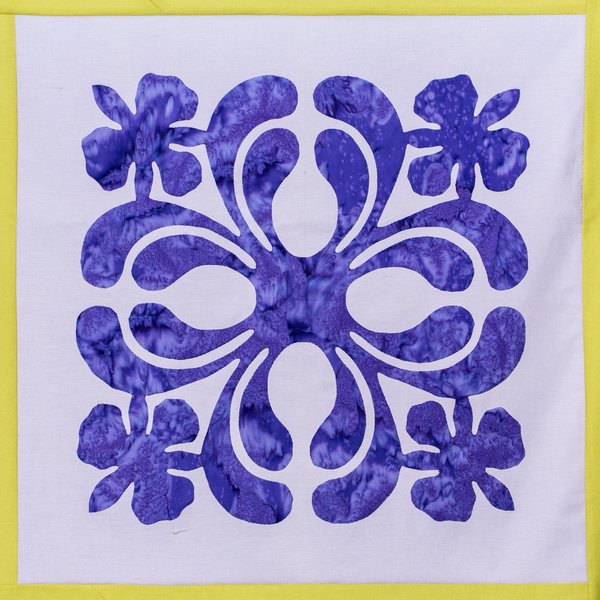 Orchid Traditional Quilt Kit
The orchid is one of the most diverse plant species in the world. A wide variety of orchid species have thrived in the tropical conditions of the Hawaiian Islands. These beautiful and vibrant flowers are most abundant on the Big Island but can often be seen in flower leis for our guests. This kit includes all the fabrics you need to complete an 18"x18" pillow cover or wall hanging. Kit includes:
Pre-cut centerpiece design & binding (dark purple batik)
Solid Kona cotton fabric for background & backing (light purple)
Muslin fabric & batting
Pattern & instructions
If you are on the island of Maui, we offer Traditional Hawaiian Quilting class that will get you started on this kit and teach you the technique used to create these beautiful quilts. Seats are limited- please call us at (808) 874-8050.