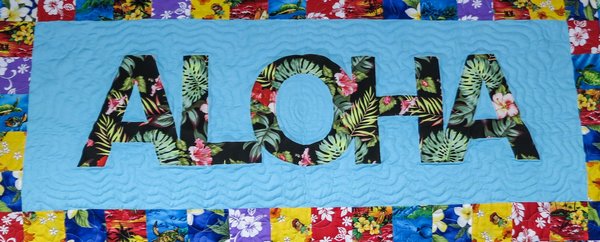 Hale Aloha Quilt Pattern
A big "ALLOOOHHA" to you, your family, friends and guests. This wall hangingwill brighten any room and have you reminiscing about the Aloha Spirit that fills our islands. The tropical print ALOHA is appliqued to the background and framed with a simple pieced border of fun Hawaiian prints. Finished size is 24" x 48".
Quilt kit available and includes all fabrics needed to complete this wall hanging.